News 2017 - 'A Place in the Sun' pays a second visit to Sal Island, Cape Verde
12-Apr-2017
A Place in the Sun Television programme
In 2005, I like many others watched the programme 'A Place in the Sun' which featured property in Cape Verde.
'A Place in the Sun' is a popular British television programme which helps people find homes abroad. As a result of this programme many people started to look at Cape Verde as a possible place to invest.
A Place in the Sun - Jasmine Harman
Over 11 years later, 'A Place in the Sun' decided to return to Sal with a British couple looking for a property in Cape Verde and I was contacted and asked if I'd be interested in answering a few questions about Santa Maria for the programme to be filmed on Sal in January 2017.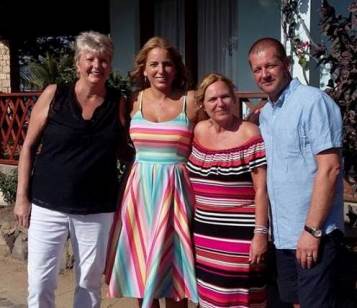 I was informed that the couple being featured in the programme had visited Santa Maria before and liked it and had decided that Sal was where they wanted to buy their second home. The programme ' A Place in the Sun - Winter Sun' (Cape Verde) was aired on British television, Channel 4, at 4p.m. on 6th February 2017. You will need to watch the programme to see whether they invested or not. It's expected that this episode will be posted on YouTube at some time.
Foreign nationals have shown an interest in the islands both for investment, opportunities or other reasons, many have come and gone whilst others have remained and made it their home as well as place of business. The trials and tribulations, challenges, frustration and success of some will continue. Those that say 'No Stress' perhaps face fewer challenges than others. Situations will change, more people will come and go, but those that do move here will need to consider the benefits as well as the consequences.
---