The new Robinson Club Cabo Verde opened its doors on 14th December 2019. The hotel and resort is situated on the island of Sal, Cape Verde.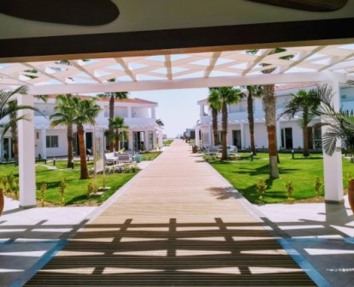 The Robinson Club Cabo Verde is an 'Adults Only' resort, attracting couples and single travelers over the age of 18years from all over the world.
TUI guests from Austria, Germany and Switzerland currently make up a large proportion of the guests staying at the Robinson Club Cabo Verde with other Tour Operators in the UK and other countries taking up the rest.
The guest accommodation consists of 307 rooms which include 16 suites. Within the vast grounds and open spaces there is a large gym facility which accommodates a group fitness room, a Body & Mind room for yoga & Pilates, indoor cycling and walking/jogging machines.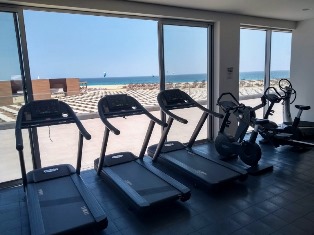 In addition to this, there's a WellFit spa area with rooftop sauna, Finnish sauna, bio sauna as well as rooms for massages and cosmetic treatments.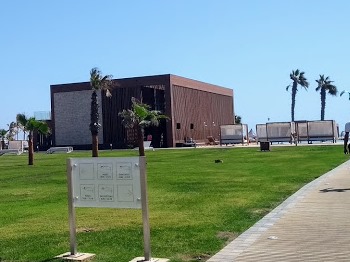 The two outdoor swimming pools can be enjoyed by both non-swimmers and swimmers. There are shaded areas for relaxing in the sun or can choose to have your own Bali bed which can be shaded or non-shaded.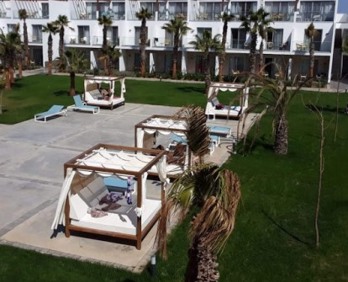 Many of the staff at the Robinson Club Cabo Verde are those who were previously employed at the Crioulo Hotel before it closed down. All the staff enjoy the family philosophy of the Robinson Club. Don't be surprised either, to see some of the management staff serving drinks, helping in the restaurant or joining in with the activities at Robcarpet, its' all part of the Robinson Club philosophy.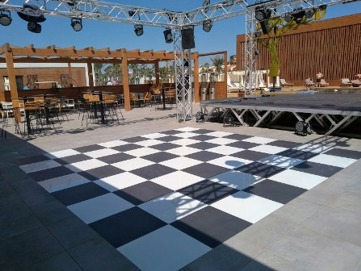 On the beach you will find a water sports centre, where all the equipment is fitted with GPS. There is also a beach bar and a decked area for yoga.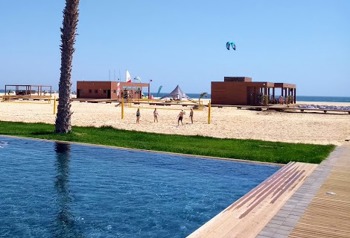 The buffet type service is exceptional and offers a range of fresh food to suit vegetarians, meat eaters; there are salads and healthy eating options too. The food presented and served will vary daily and, is cooked and presented in small dishes or plated, which are replenished constantly by the chef and staff at each service counter.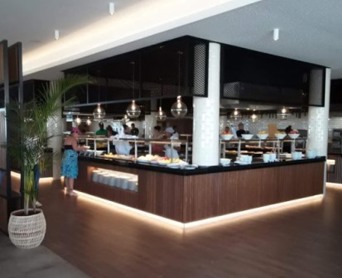 There is an opportunity for external/non-hotel adult guests to enjoy the facilities and services offered at Robinson Club Cabo Verde, these can include the use of the gym and fitness area, WellFit spa, to go and see a show or use the bar. Others may want to come along for breakfast, lunch, dinner, or reserve a place at the Pousada (Tapas restaurant), or at the Dinner Robcarpet. There are also Full Day and Half Day reservations available to non-hotel guests, with or without meals included. All are available at different rates per person.

For reservations and further enquiries for the Robinson Club Cabo Verde please contact: fomanager.caboverde@robinson.com

Cape Verde Tips:www.capeverdetips.co.uk