Yellow E Business Home Furnishing Accessories
Home Furnishing
If you are looking for furniture and accessories for your Cape Verde property then these furniture suppliers have a range of accessories and kitchen equipment available Their Sal Showrooms stock bed and bath linen, black out blinds, garden, patio furniture and much more. Items may not all be fully in stock on the island so you will need to contact individual furniture suppliers to discuss your needs. They will have different brands, colours and styles for your consideration.
You can view many of the items within each of the active links below and use the web form to contact each supplier.
Here you can find general information about Cape Verde Furniture and Home Decor Suppliers.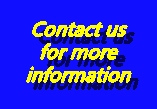 K&L Studio
We supply and install sun control window film which once fitted, helps prevent furnishings from fading. You can visit us in our Design and Graphic studio.
Sal Island
Go to: Web page
---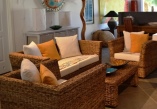 AIGA Kitchen, Furniture and accessories
We are Cape Verde furniture suppliers. We have a furniture in Santa Maria on Sal Island. We are also a kitchen and home décor store. Come visit our shop on the plaza in Santa Maria, or contact us via our webpage for more information.
Sal Island
Go to: Web page
---